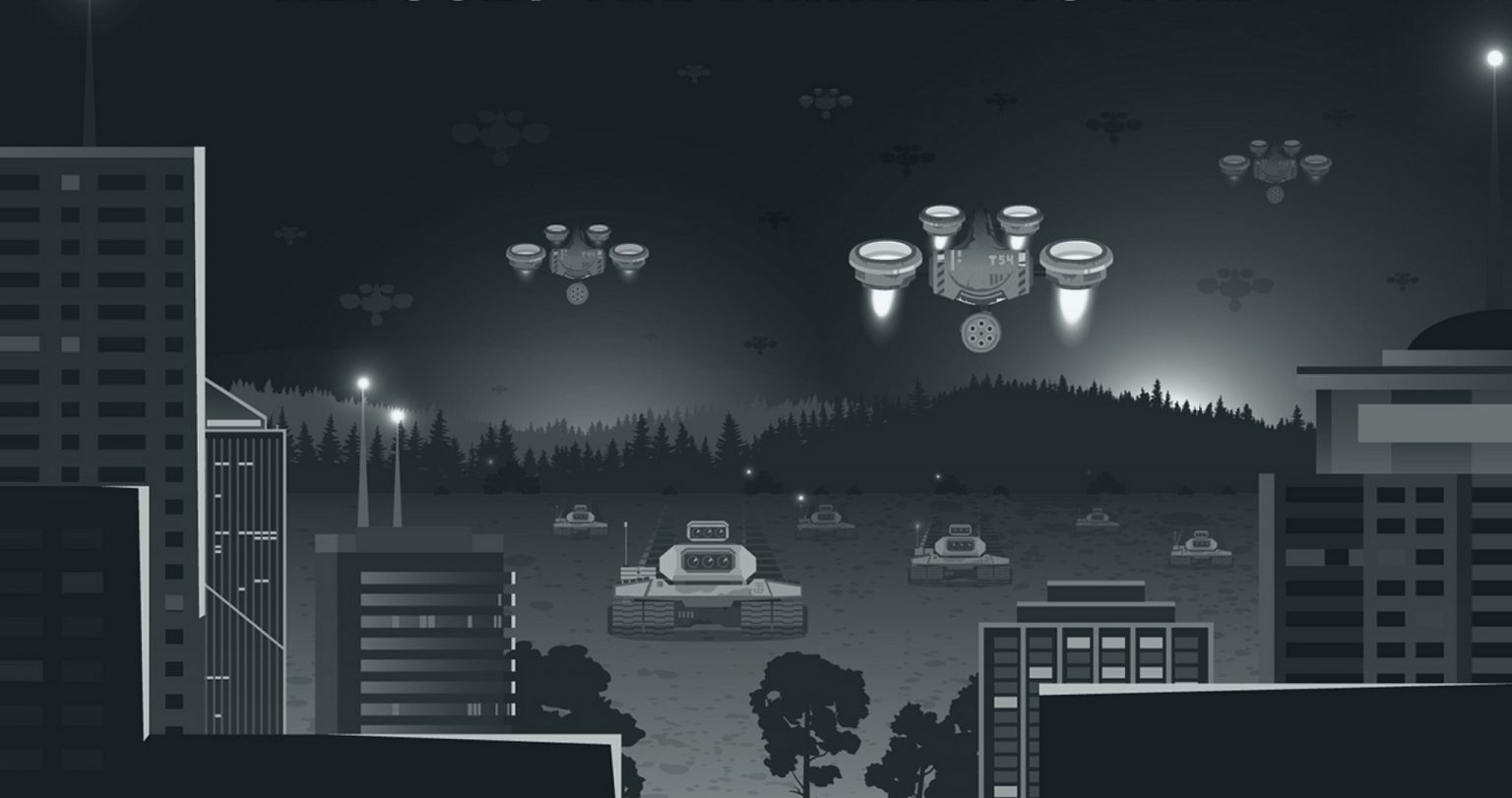 Die Kampagne
Die Campaign to Stop Killer Robots (KRC) Austria ist der österreichische Zweig der International Campaign to Stop Killer Robots und damit Mitglied eines globalen Zusammenschlusses von über 100 Organisationen in mehr als 50 Ländern.
Die österreichische Sektion ist seit 2019 ein eingetragener, gemeinnütziger Verein und laut Statut der Völkerverständigung und dem Einsatz für die Ächtung von autonomen Waffensystemen, für Abrüstung und Frieden verpflichtet.
Was wollen wir erreichen?
Als junger Akteur in der österreichischen friedenspolitischen Gemeinschaft, engagieren wir uns ehrenamtlich für eine Welt, in der Maschinen nicht die Entscheidung über Leben und Tod überlassen wird.
Hierzu setzen wir uns neben dem endgültigen Ziel eines internationalen Verbotes für ein nationales Verbotsgesetz in Österreich ein.
Dies hier sind unsere nationalen sowie internationalen Tätigkeiten:
Advocacy-Arbeit

Politischer Dialog mit Regierung, Parlament und Medien

Veranstaltung von Konferenzen

Organisation von Diskussions- und Informationsveranstaltungen

Workshops für Schulen, Studierende und andere Interessierte

Publikationen

Social Media Aktivitäten

Medienarbeit
Jede Stimme zählt!
Mach mit und setze dich mit uns für einen Vertrag ein, der autonome Waffen verbietet.
Kontakt